¡Hola! Bonjour!
Hello - Welcome to our Spanish and French page!
Learning a different language is fun and helps us to understand and appreciate other cultures.
Every child at KS2 learns Spanish (Y3. Y5, Y6) or French (Y4) for one hour per week.
Mrs Rao is our Languages Teacher.
Y4 French pupils 23rd November 2016: La Famille
Y4 pupils have been practising talking about their family using the sock puppets we made. They did a fabulous job of speaking accurate French and having conversations!
European Week of Languages 26th - 30th September 2016
Monday 26th September was European Day of Languages, therefore, we decided to celebrate with a variety of language themed activities across KS2. We kicked off with an assembly about why it is so useful to be able to speak a different language and we also had a quiz about what different gestures mean across Europe. Our wonderful kitchen staff provided a European menu for the week, including recipes from Italy, Greece, Lithuania, France and England – delicious! Y3 and Y6 took part in Hispanic dance workshop with Mrs Cawthorn, Y4 indulged in some French food tasting (not sure the French cheese went down quite as well as the croissants!) and Y5 took part in an afternoon of workshops which saw them learning Italian, being budding engineers and creating their own Eiffel Tower, making traditional Rogaliki Polish biscuits and visiting the European Union headquarters in Brussels and finding out how speaking foreign languages can make us more employable, better communicators and more understanding of different cultures. Here are some of our photos:
4th July 2016 Y4 Make Sangria
All Y4 pupils have been learning about Spanish food and drink. Pupils have learned about the ingredients for a traditional Spanish 'Paella', together with the story behind 'Tapas' - a 'tapa' is a lid and what we think of as Tapas started out as a humble piece of bread to keep the flies out of a drink. We also learned that the famous Spanish Sangria drink takes its name from the word 'sangre', meaning 'blood', because of the red colour of Sangria. Pupils planned their own Sangria recipes in Spanish using the language we have been learning and then we set about concocting our very own Sangria - don't worry, all non-alcoholic!!! Photos of our making and tasting lesson below:
June 2016 Y4 Piñata Workshop
On Monday 13th June Y4 pupils took part in a 'Piñata' making workshop held by Horizon CC. Pupils learned that Piñatas originate from Mexico and are used as a fun game for celebrations. Pupils had a great time making their colourful Piñatas and even got a chance to hit their bag with a stick until their sweets fell out – what a treat!! Take a look at the photos of the workshop below:
Y5 'CINCO DE MAYO FESTIVAL'
On the 5th May Y5 pupils started a project all about the 'Cinco de Mayo' festival in Mexico. Over a period of four lessons pupils researched and learned that the festival celebrates the victory of the Mexicans over the French at Puebla, despite being massively out numbered. Pupils learned why the battle came to pass and found out how Mexicans in and around Puebla and Mexicans living in USA celebrate the victory. We studied Mexican mariachi music, Mexican dancing, we practised a Mexican ' Grita', made our own Piñatas and we also made our own 'fact finding' Mexican Mariachi men! Have a look at our photos below.
19th April 2016 6EH/FR Exchange Letters in Spanish with our partner school, St George's, in Seville, Spain.
6EH/FR have been honing their letter writing skills in Spanish and this week they sent off their letters about Barnsley to our partner school, St George's School, Seville, Spain. The children are now waiting a response to find out what it is like living in Seville! Below are some examples of their work.
CHRISTMAS AROUND THE WORLD:
We have been learning about how people celebrate Christmas around the world and also how to say 'Merry Christmas' in lots of different languages!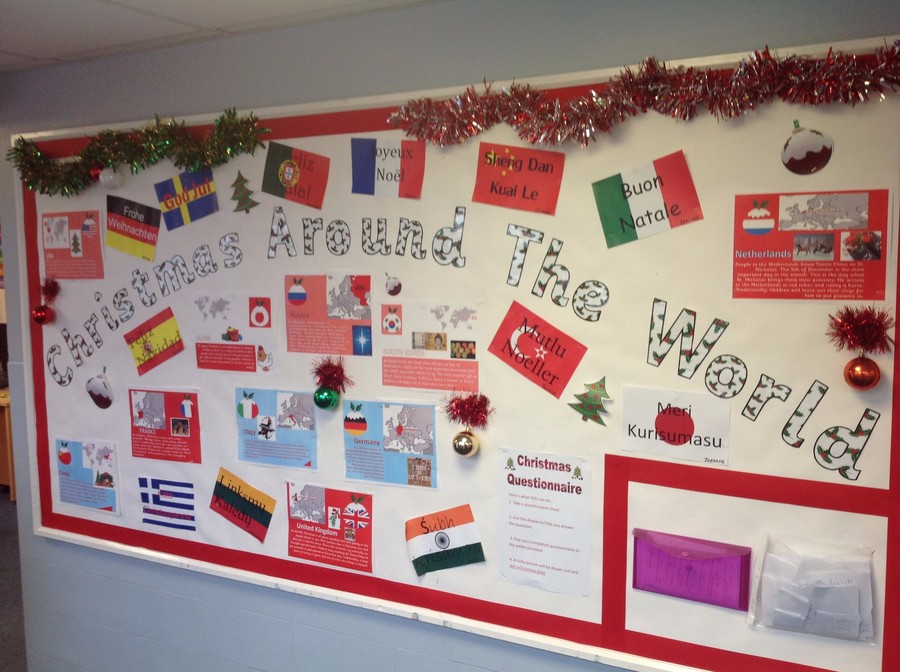 We really enjoyed celebrating European Day of Languages with Y5 and Y6 pupils. We visited France, Italy, Poland and Belgium and learned about why learning a foreign language can help us travel, be more employable and understand other cultures so that we can be tolerant and kind.Check out our gallery below!
Here are some pictures of our Y3 pupils practising introducing themselves and asking each other questions about how they feel. We also made a 'French puppet' - très amusant!
Here are some pictures of our Y3 pupils constructing their own Tour Eiffel. They learned that they Eiffel Tower, constructed bu Gustav Eiffel in 1889, is France's most iconic landmark and is 320 metres tall!
Here are some pictures and video of our pupils taking part in a Chinese cultural and linguistic day, together with pupils from Joseph Locke and Summer Lane , to celebrate Chinese New Year 2015. Pupils learned some Chinese greetings, learned about the culture of China and the Chinese New Year, made Chinese New Year Lanterns and took part in a poster competition run by the Confucius Institute at the University of Sheffield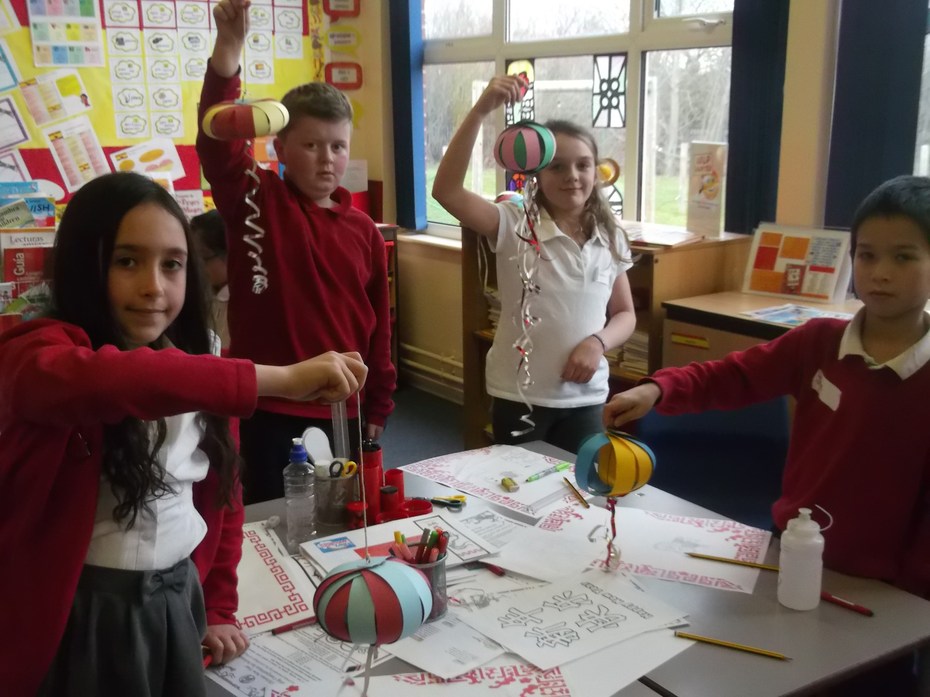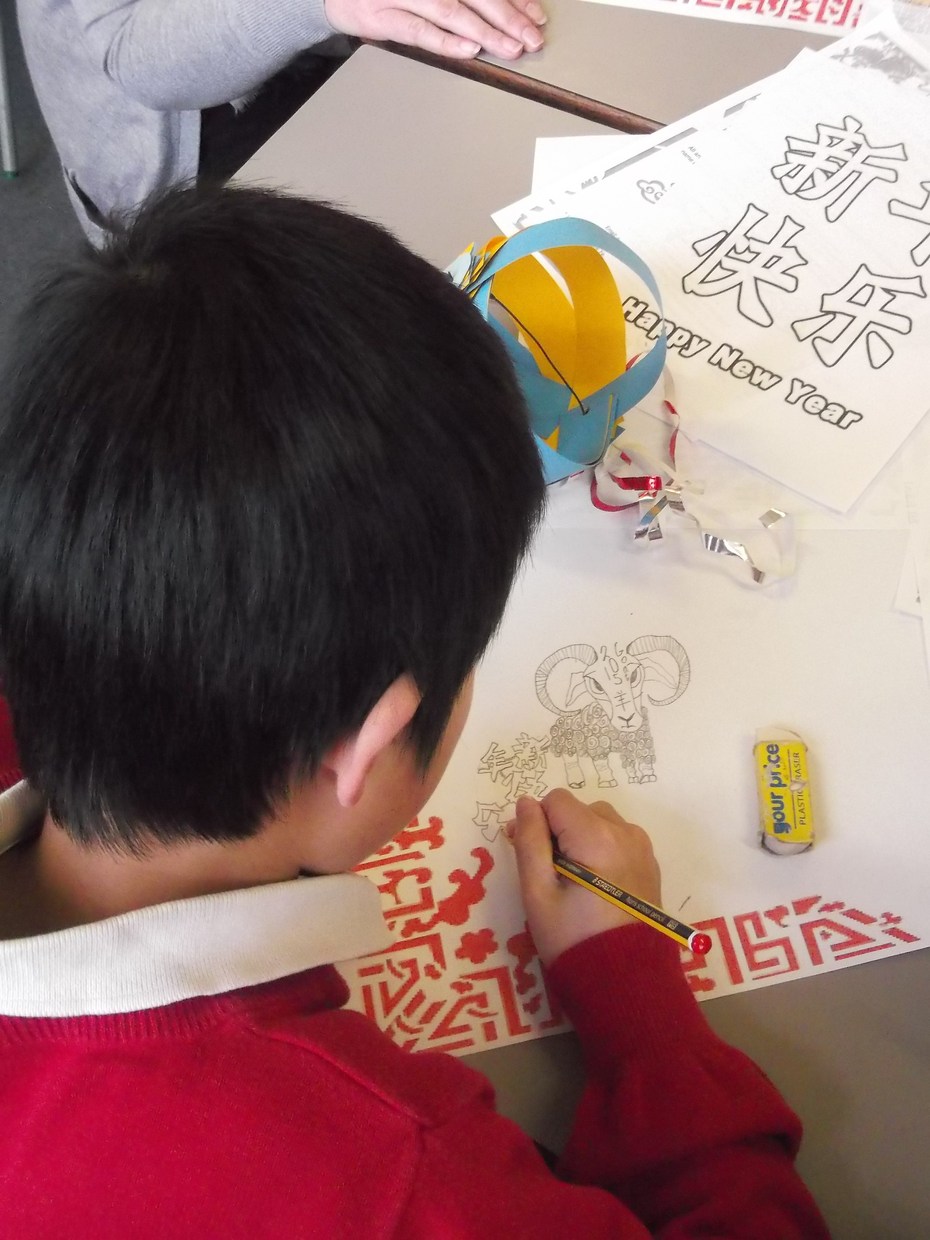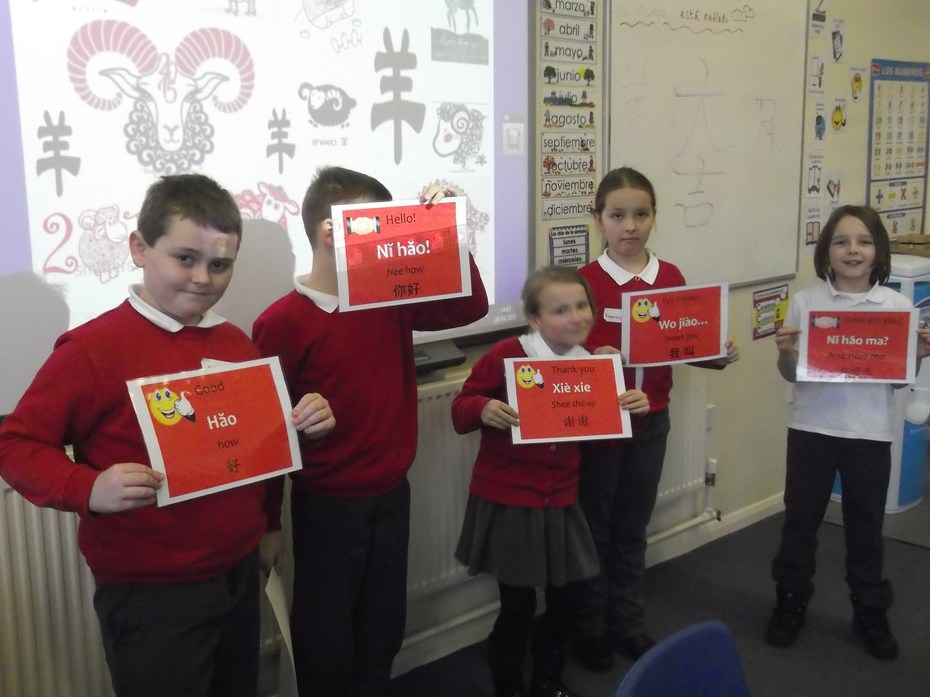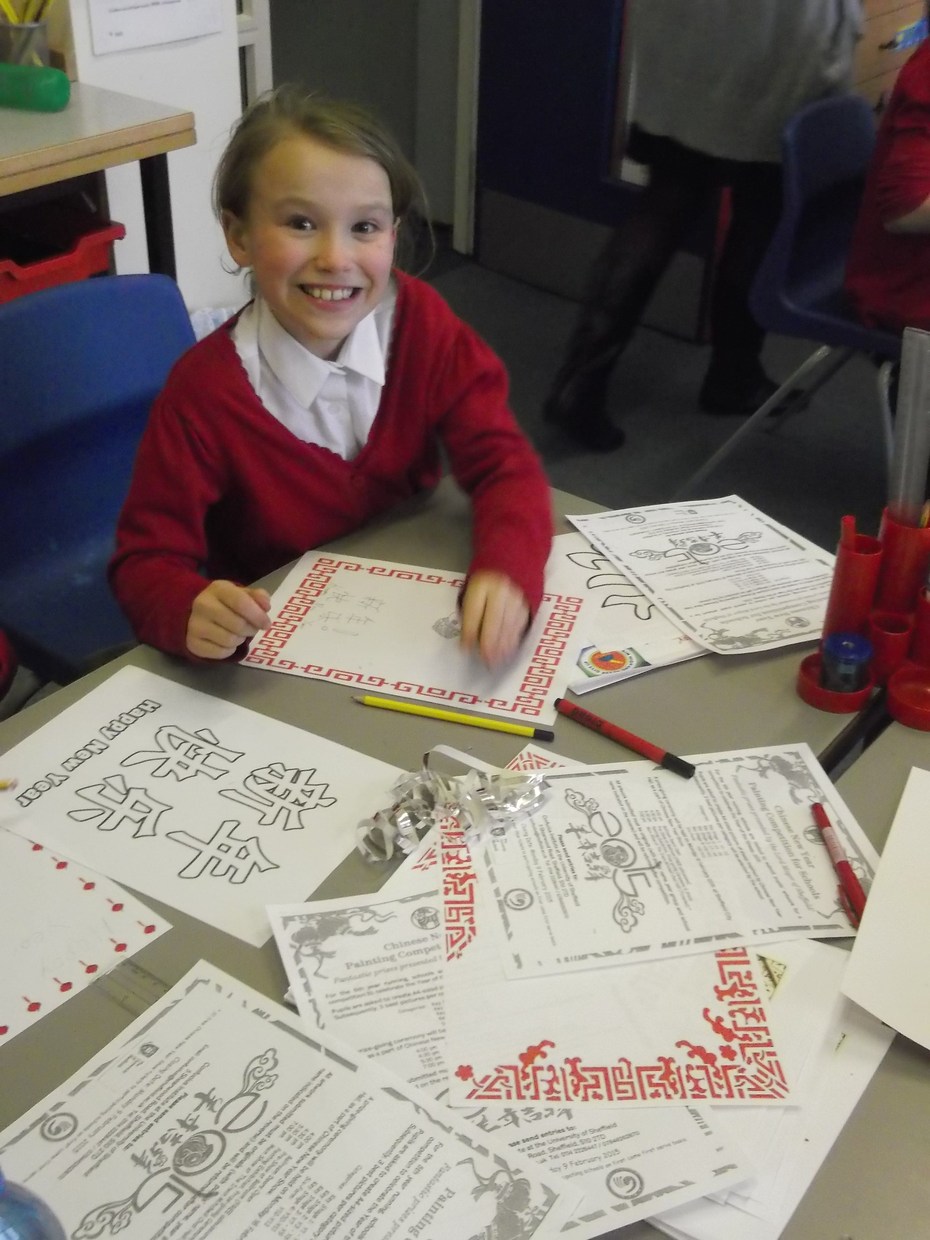 Check out our Y4 classes applying what they have learned so far by singing a lovely song in Spanish - they can give greetings, ask how people are feeling and answer, ask people what they are called and answer.
WELL DONE Y4, GREAT WORK - BUEN TRABAJO
This is our Languages classroom!
We are looking forward to linking up with an international school near Seville in Spain this year! Mrs Taylor is now working there and we hope to be in regular contact so that our pupils can experience an authentic cultural exchange.