Welcome to our Nursery
Our current topic focus is
'Spring to Life'.
We have been learning about plants and how they grow and are now learning about minibeasts.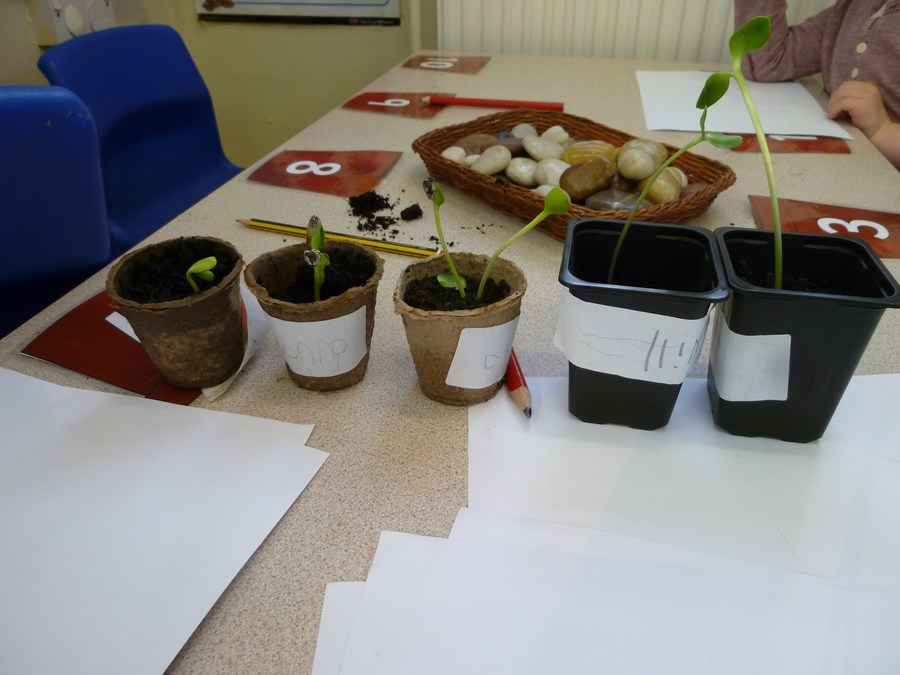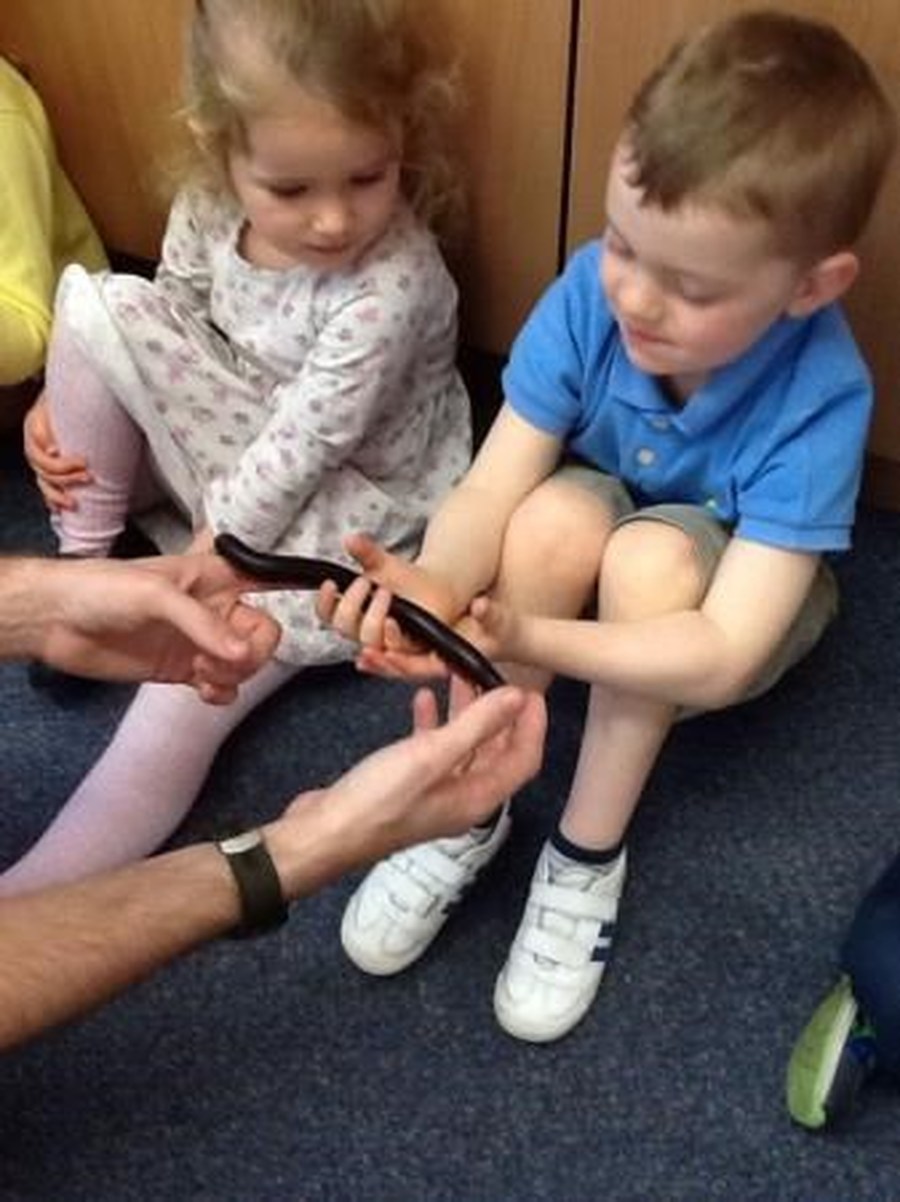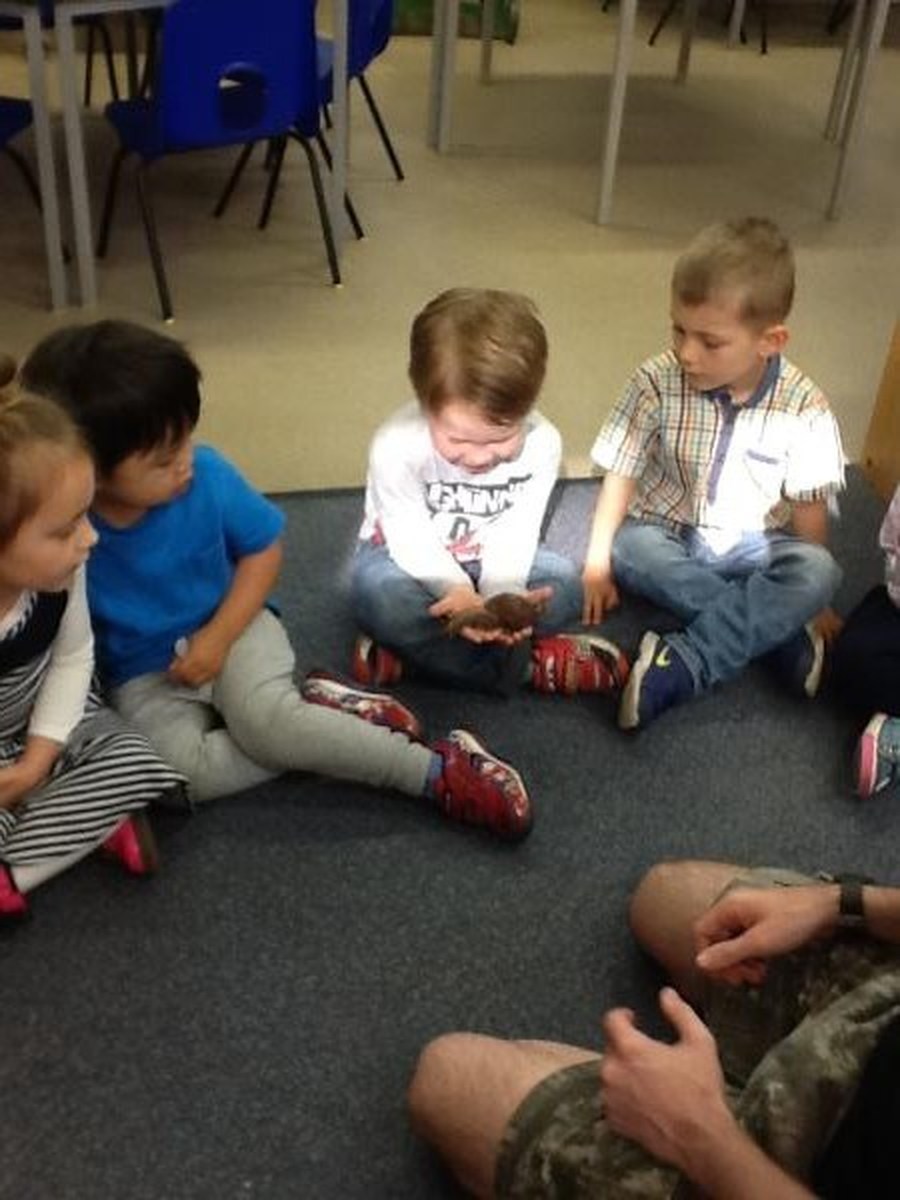 Zoolab came to visit and brought some minibeasts. We were very brave and held Michelle the milipede, Deidre the snail, Carla the cockroach and Sophie the snail. We saw Tracey the tarantula but she had fangs and was venemous so we were only allowed to look at her!
If you are new to the area or looking for a Nursery for your child, please ring school to arrange a visit.
This page is designed to give parents information about our Nursery. We hope it will help parents and children throughout the year. If you have any queries, please do not hesitate to contact us.
Kind Regards,
Miss Carr
Rewards
For praise and reward we give stickers on a daily basis. We also have short, whole class presentations of SUPERSTAR awards on Fridays.
Topics
We cover all areas of learning through our topics. We aim to provide a wide range of experiences and opportunities for the children to learn through play and become independent learners.
Click on this link to see the topics we cover;
Library Books
The children can choose a library book to take home and share with the family. You can choose a book together a often as you like from the book boxes outside Nursery. Please remember to sign the book out and, on return, sign it back in, usng the blue books outside Nursery.
Jolly Phonics and Handwriting
Each week different letter sounds are introduced to the children, along with an action linked to each letter. Each week the letter sounds are in the School Newsletter, so that you can share these with your child at home. The Jolly Phonics letters can be seen displayed in the Nursery. The children are introduced to the cursive style of handwriting which can also be seen in signs and labels in the Nursery and they access it at their own level.This is also modelled by the adults in Nursery.
PE
Nursery P.E. day is Monday. For the safety of the children, long hair should be tied back and earrings must be taken out. The Nursery children take shoes and socks off for PE Sessions. Please encourage your child to take off and put on their own shoes at home.
Medical conditions
It is very important that you inform Nursery if your child has a medical condition or allergy. In the case of children with asthma, it is extremely important that they have an inhaler with them each day.
Appropriate Clothing
We go outside everyday so we would be very grateful if you could dress your child appropriately for the weather. You may wish to send your child to Nursery wearing sun cream and a sun hat when the weather is particularly warm. We would also be very grateful if you could put names in any item of clothing your child may take off.
Click here to listen to us singing some of our favourite songs